Risk Free, Money Back Guarantee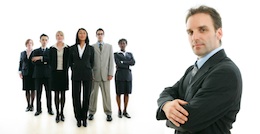 We are confident that you will be pleased with your online Healthcare BLS certification with ProTrainings. However, since the choice of whether to accept or deny a certificate is left up to your employer, ProTrainings offers a 30-day money back guarantee in the rare case that your certificate is not accepted. At ProTrainings we are so confident in our training program that we will issue a full, 100% refund should our certification not comply with your requirements. In addition, since the primary reason for rejection is unfamiliarity with ProTrainings we will advocate on your behalf so that you and your coworkers will be able to use ProTrainings in the future.
Our refund policy is simple: our training meets your needs or you pay $0, no hassles, no hidden fees.
ProTrainings reserves the right to issue refunds electronically or by mail.
Please do not request a refund if you are simply having technical problems accessing your certificate or if you need a different course than the one you took. Contact us and our support staff will assist you in obtaining your certificate.
You must be logged in to fill out the request form.