An up-to-date CPR certification is essential for every health care professional, as well as other professions outside of health care. If your job depends on having a CPR certification, at some point, you might have wondered, "how often do you have to renew CPR certification?" The answer isn't always simple, as it can depend on a variety of factors.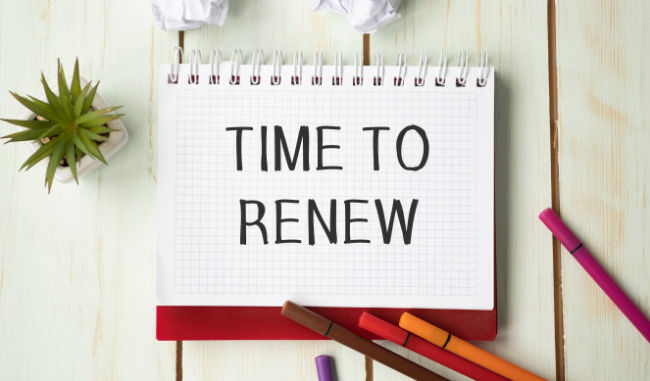 Every employer and certification type has different renewal requirements. With that said, we've got all the info you need to stay up-to-date on your CPR certification renewal and everything else you should know about it.
Read on for everything you need to know about renewing your CPR certification.
How Often Do You Have to Renew CPR Certification?
Whether you're a health care professional, working in another profession that requires CPR certification (such as a teacher, lifeguard, or fitness professional), or simply someone looking to sharpen a useful, potentially life-saving skill, one of your most important tasks is keeping your CPR certification current.
In general, you must renew your certificate every two years. However, it's important to confirm this requirement with your employer to ensure they don't have a shorter renewal timeline.
Having current certification demonstrates that you are qualified and knowledgeable in how to provide CPR when needed. As medicine and technology advance, CPR guidelines and best practices are continually updated, so individuals who are certified for CPR must renew their certification in order to stay informed of the latest protocols and procedures.
What Type of CPR Certification Do You Need?
Renewing your CPR certification is an important step in ensuring you remain current with the latest life-saving techniques. Depending on your type of certification, though, it may need to be renewed as often as every year or two. So, beyond wondering, "how often do you have to renew CPR certification?," ask yourself, "What type of certification do I need?"
At ProTrainings, our two most popular courses for professionals are basic life support (BLS) and advanced cardiac life support (ACLS). Both courses offer comprehensive instruction on administering aid during medical emergencies, with BLS focusing specifically on applying CPR techniques and ACLS combining BLS and CPR skills.
It's worth noting that an ACLS certification is more advanced and designed for RNs, RMTs, and those who work in the medical field, while BLS is appropriate for any individual wanting to get certified in CPR. Both certificates are valid for two years and have been reviewed and approved by hundreds of associations, boards, businesses across the U.S.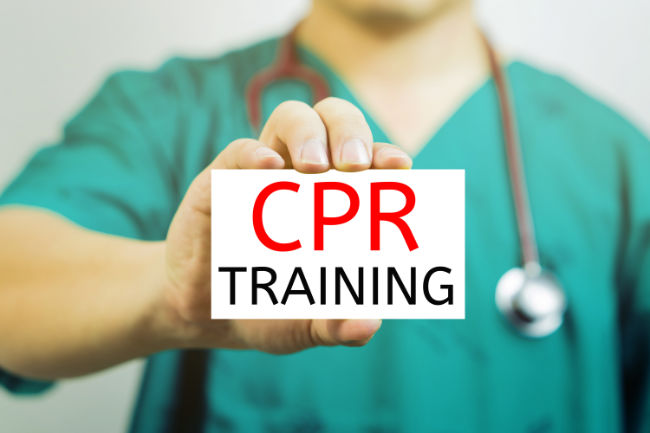 If you're not in the medical field, you can likely complete our General CPR for Adults course or, if you work with or around children, our CPR & First Aid for All Ages course.
Keeping up with your renewal requirements gives you the confidence that when a situation arises, you are prepared and equipped with the skills needed to help save a life.
Should You Renew CPR Certification Online or in Person?
Along with, "How often do you have to renew CPR certification?," many professionals wonder, "How do I find the time to renew my CPR certification?". Depending on your availability and lifestyle, an in-person class might just not be feasible.
That's why ProTrainings offers comprehensive online and blended CPR certification courses in addition to our in-person options. Blended programs offer the best of both worlds for most professionals: online training and learning, as well as a live skills evaluation over video conferencing.
Plus, our renewal reminders and content refresher programs are always at your disposal — which means keeping your certification current has never been easier!
Renewing your CPR certification can be a time-consuming process, but our online and blended options allow you to learn at your own pace or — if you're confident in your CPR skills and knowledge — skip straight to the exam for CPR renewal.
How Do You Manage All Your Certifications?
Keeping track of how often you have to renew your CPR and other certifications (such as First Aid, Bloodborne Pathogens, HIPAA, and more) can be a daunting — but essential — task that your career and someone's life may depend on. ProTrainings' online portal can help you manage all your important certifications in one convenient place so you don't miss any important deadlines or retake courses unnecessarily.
Our online and blended courses make it easy to stay on top of your certification renewals and complete your training at your own pace.
So, how often do you have to renew CPR certification? In most cases, every two years. But renewing your certification doesn't have to be a hassle. When you choose ProTrainings for your life-saving skills certifications, we offer renewal reminders and helpful refresher courses! You can get started on your CPR certification or renewal now and complete them at your own pace.
Start now and get certified today! Connect with us on LinkedIn to learn more about our certification renewal courses.