If you work in a profession where knowing CPR is a necessity, it's important to find a learning method that works best for you. Whether you're a visual, auditory, or kinesthetic learner, there's a way for you to learn CPR effectively. 
Here are some tips on how to find the right learning method for you.
How to Learn CPR in Different Learning Modalities
Studying how to perform CPR and provide basic first aid can be a life-saver in emergency situations. Luckily, learning how to do this is relatively easy, as there are many different ways that students can take courses on the subjects. 
For example, those who prefer an in-person class experience can find classes at local educational institutions or in communities. 
Students can opt for online courses, which give them the flexibility to learn at their own pace and around their own schedule. 
Combining both online and in-person instruction is also possible with blended classes, giving students the convenience of online learning coupled with the face-to-face instruction of in-person classes.
 No matter how you choose to take your CPR course, studying how to perform CPR and provide first aid knowledge can give students peace of mind that they are prepared for any emergency situation.
Benefits & Drawbacks of In-Person Classes
In-person classes have a variety of advantages and disadvantages that must be considered when deciding how to learn CPR. On the plus side, students are provided with direct instruction and support by an instructor present in the classroom and they can also engage in meaningful interactions and discussions with other students in their class. This practice can help individuals develop critical thinking and communication skills which cannot be taught solely through virtual lectures. 
However, in-person classes can lead to additional expenses due to transportation, materials, and supplies. 
Furthermore, individuals with compromised immune systems who do not feel comfortable meeting physically in light of covid-19 may not feel comfortable in in-person classes. Learning how to learn CPR online or in a blended program presents a safer learning environment than attending an in-person class. 
Benefits & Drawbacks of Online CPR Courses
Online CPR courses offer a convenient way for how to learn CPR without sacrificing quality. Online courses are tailored to fit into the learner's schedule, while still providing the same content they would receive in a classroom setting. 
Learners have the ability to watch helpful instructional videos and study course material at their own pace. 
While online courses offer many benefits, there are also some drawbacks. One issue with online CPR classes is that learners do not get direct feedback from an instructor on how well they are performing hands-on skills like chest compressions and ventilation techniques. 
Additionally, certification for online CPR courses may be limited to certain professions, so learners should do their research on what their profession allows before signing up for a particular course.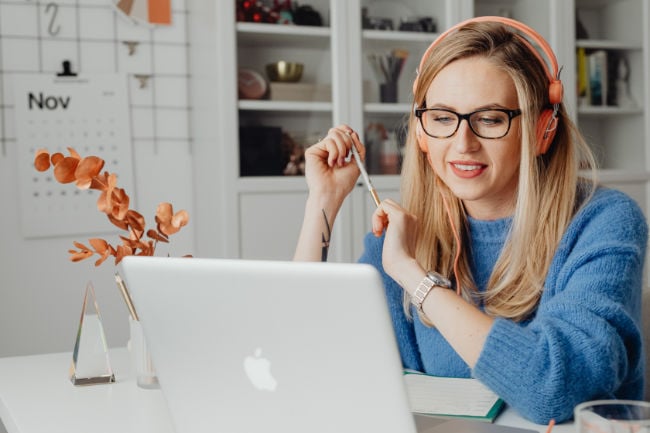 Benefits & Drawbacks of Blended CPR Courses
Blended CPR courses can be a beneficial learning experience for students because a blended model allows them to receive online instruction on how to perform CPR at their own pace, while also experiencing hands-on practice and demonstrations from an instructor. 
As such, students tend to retain more knowledge than they would in a traditional classroom setting where all instruction is done in person. 
However, this situation also presents drawbacks. For example, the instructor has less control over how much information the student takes in and how effectively they apply it. However, blended CPR courses are a great way for people who have busy schedules but who also need a hands-on skills portion to obtain an adequate CPR certification for their job or license.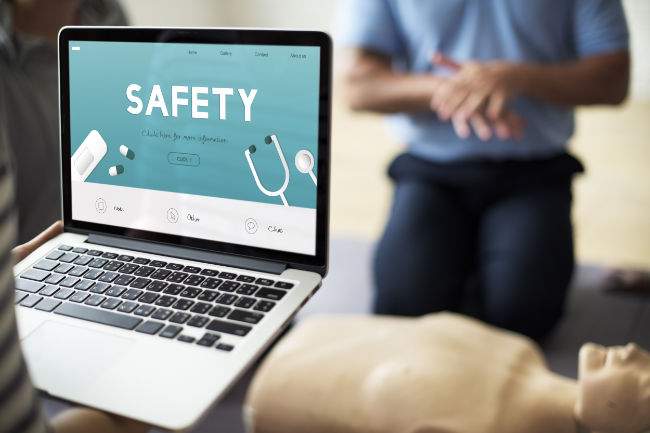 Choosing the Best Learning Modality for Yourself
It's generally understood that each learner has a preferred method or modality of how they learn best – and this applies to how to learn CPR best, as well. 
Visual learners tend to benefit from seeing how something is done and following along, so learning how to perform CPR can be most effective when shown through pictures or video. Visual learners also have the benefit of replaying videos when they choose online and blended programs. 
Audio learners do better when they are taught by hearing the information presented. For them, reciting how to provide a person in need with CPR would be helpful to retain the knowledge. Audio learners would do well with blended and online programs because they are able to watch, pause, rewind, and replay videos as needed.
Kinesthetic learners tend to need an experiential training modalities such as demonstrations, role-playing, hands-on activities, and supervised practice sessions in order to comprehend the material best. In these cases, kinesthetic learners would do best with a blended program because it affords them the option to complete a hands-on skills evaluation. 
All in all, no one modality of learning works for everyone, so understanding what type of learner you are may help you determine an efficient way for how to learn CPR.
Which Modality Will You Choose?
Those studying how to learn CPR may need visuals of how trained professionals perform the procedure, access to audio recordings from health professionals teaching how to properly respond in medical emergencies, and hands-on experience performing the skills. 
No matter the subject being taught, it is important for students to take ownership of their learning and use any resources available to ensure that they understand material fully and can retain information long-term.
In conclusion, there are many ways for students to learn CPR and first aid techniques. While online courses can teach preventive measures and theoretical aspect of the topic, blended courses provide hands-on experiences that could be beneficial in the workplace. 
Whether it's for personal use or certification purposes, CPR is an important skill that everyone should consider learning. Knowing how to save a life is always worth taking the time to learn. 
For those looking to gain this valuable knowledge, explore our online and blended courses on CPR and First Aid now! Every second counts in an emergency situation so start your learning journey today.