As the healthcare landscape changes, home healthcare providers of all sizes and disciplines must adjust their own care models accordingly to compete in the market and offer the best possible quality of care.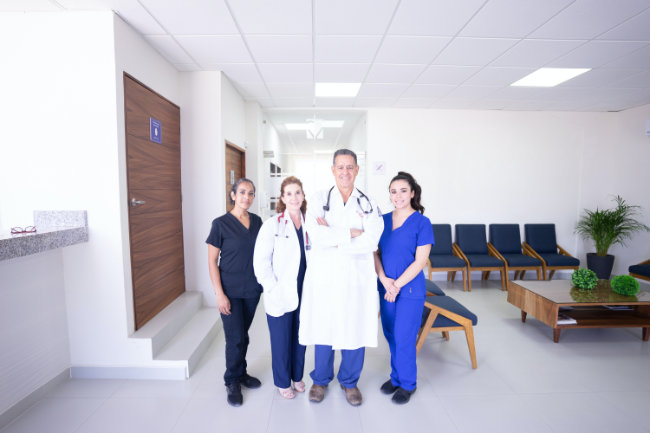 The recent acquisition of Signify Health by CVS Health illustrates a corporate-level shift in the primary care landscape toward less traditional healthcare models like value-based and home health care. Although these shifts are happening at the corporate level, they still impact individual healthcare workers and teams. 
Read on to learn how corporate moves like the CVS home health initiative are redesigning the future of health care and what that means for individual home healthcare workers and their patients.
What's Changing in Health Care
According to a recent report by Bain & Company, "New primary care models from nontraditional players — such as advanced primary care providers, retailers, and payers — aim to deliver more efficient care, improve patient outcomes, and lower costs." 
Industry-wide healthcare providers, then, will need to adapt to these industry shifts to remain competitive.
CVS Home Health Care: Why the Signify Acquisition Matters
According to CVS Health representatives, a major factor in the decision to acquire Signify Health had to do with home health care. Signify's platform already offered in-home assessment and health care, so the acquisition allows CVS Health to improve and expand its own home health offerings. 
The American Hospital Association identifies four types of expansion the acquisition affords CVS Health: 
CVS gains Signify Health's workforce of 10,000 physicians and clinicians nationwide.
Through Caravan, a subsidiary of Signify, CVS can offer more value-based care.
CVS Health improves its standing in the health risk-assessment market.
As stated above, CVS Health can offer more and better home health care delivery.
As CVS home health expands, it puts pressure on other major players in the industry to expand and adapt, as well.
2022 Health Care Industry Shifts
CVS Health's acquisition of Signify also represents significant changes in the healthcare industry at large. These changes involve not only where care is provided — for example, at home or in an office — but also how patients interact with their care providers.
The Bain & Company report identifies an ongoing shift away from fee-for-service payment models in favor of value-based care as "one of the most significant sources of innovation in primary care." But the report also points to changes in care models themselves, including increased home health care initiatives and more widespread use of multidisciplinary teams.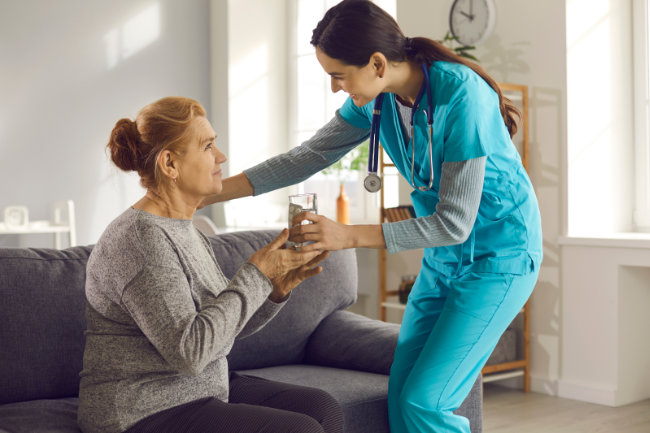 Finally, according to the University of Central Florida, a number of recent and upcoming changes in the health care industry stem directly from responses to the COVID-19 pandemic. 
Changes include the rise of telehealth, innovations in integrated medical technologies such as electronic records and the use of artificial intelligence, and increased variety of avenues for patients to personalize their healthcare experience.
What This Means for Health Care Providers
So what do all these high-level industry shifts mean for individual, boots-on-the-ground healthcare workers and their patients?
The shift toward value-based care places greater emphasis on patient outcomes than procedures and on prevention and wellness than treatment. This not only seeks to improve patients' long-term health but also lowers costs for patients and providers alike.
In addition to transitioning into value-based care models, healthcare workers can adapt to industry trends by:
Allowing patients more control over personalizing the care they receive
Following the CVS Health example of offering more and better home healthcare
Taking advantage of new technologies to train workers, administer care, and communicate with patients
Partnering directly with healthcare providers of varied disciplines to offer patients more holistic care
Overall, healthcare providers should seek greater efficiency, accessibility, and affordability of care for all patients.
Health Care in 2022 & Beyond
Corporate-level acquisitions and priorities in the healthcare industry continue to set new standards for payment models, home healthcare delivery, and much more. By adapting to these changes and keeping patient outcomes at the forefront, individual healthcare workers and corporate entities alike can play a part in shaping the future of healthcare for the better.
For more industry insights and resources for providing quality care, follow us on LinkedIn.