Despite quantitative signals like our growing elderly population and our declining healthcare worker population, leaders in the home health industry are prioritizing quality over quantity. By rewarding agencies providing high-quality healthcare, the onus is on healthcare providers to focus on improving the quality of their services.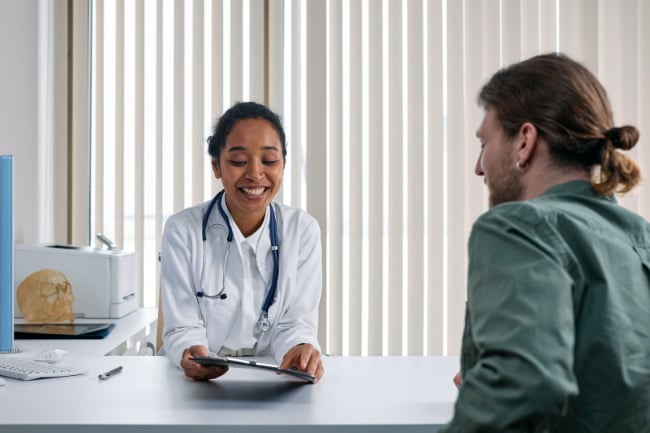 Prioritizing a value-based model is an important shift in the healthcare industry. And while quality improvement can and should happen at an organizational level, there are also small, simple measures that individual home health workers can take to provide higher quality healthcare on a daily basis.
Read on to learn how home health professionals can improve and prioritize their healthcare standards without adding more responsibilities to their already overloaded plates.
What Is Quality Healthcare?
Before we can improve the quality of the healthcare we provide, it's important to establish a standard for quality home healthcare in general. The Institute of Medicine identifies six healthcare aims in the 21st century:
Safe: Not causing further injury to the patient
Effective: Preventing both overuse and underuse of services
Patient-centered: Honoring the patient's preferences, needs, and values
Timely: Reducing delays and wait times as much as possible
Efficient: Reducing waste, both materially (supplies, equipment, etc.) and otherwise (ideas, energy, etc.)
Equitable: Offering the same quality of care regardless of personal characteristics (ethnicity, gender, socioeconomic status, etc.)
In addition to these six aims, the World Health Organization adds a seventh: integration, or "providing care that makes available the full range of health services throughout the life course."
By these standards, one strives to meet each patient's needs in a way that produces the best possible patient outcomes. 
How to Improve the Quality of Care
Quality healthcare relies on both individual and organizational improvements. And, like any other kind of improvement, it starts with an assessment of the current level of quality being provided. 
What services and benefits are currently available to your patients, and are your patients fully aware of their options? As reported by The Commonwealth Fund in their study on improving Medicare home health programs, lack of access to and awareness of benefits and services causes even programs with high potential to fall short.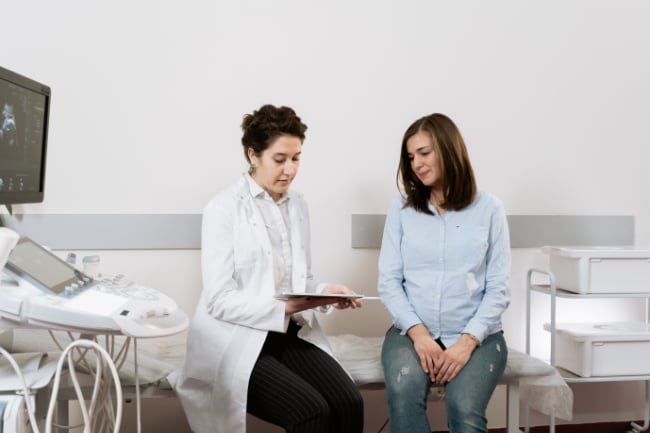 Their solutions for offering better-quality healthcare through these programs include regularly communicating to beneficiaries what benefits are available, building well-trained and fairly compensated teams of home health workers, and reevaluating policies that may prevent people from receiving the quality home healthcare they need.
4 Simple Ways to Prioritize Quality Healthcare
Prioritizing quality healthcare doesn't exclusively mean making high-level changes like adjusting federal policy, though. Small, everyday habits and gestures from individual home health workers can go a long way toward improving the quality of their patients' care.
Here are a few simple ways that individual home health professionals can provide better quality healthcare:
Involve patients in their own care: Patient engagement encourages patients to play an active role in managing their health. This includes ensuring they have access to important health information and directly involving them in decision-making.
Involve patients' families and loved ones: Involving family members or loved ones gives patients a greater support system, both to directly assist with their care when needed and to encourage them to continue making progress with their health. 
Provide care with a human touch: Creating emotional connections through simple actions like addressing patients by name and making eye contact communicates empathy and establishes trust, which helps improve patient engagement. 
Regularly request, evaluate, and respond to feedback: Consistently checking in with patients and healthcare workers alike helps identify where progress is being made and which areas need further improvement.
By actively engaging with patients on an individual level, small improvements over time can add up to significantly better healthcare overall. 
Quality Healthcare Starts Small
Ultimately, quality home healthcare must be patient-focused and constantly improving. While large-scale, systemic improvements are needed, you don't have to wait for those changes to happen before beginning to improve your patients' quality of care. Instead, start with small but impactful gestures and build from there. 
Another way to improve the quality of care your staff is able to provide is by ensuring all workers are CPR-certified. Contact us today to learn how ProTrainings can help you make the certification process easier and more efficient.