When administered correctly, cardiopulmonary resuscitation (CPR) is a life-saving procedure. One of the most important elements of proper CPR administration is getting the rhythm of chest compressions and rescue breaths right. ILCOR recommends that you perform your chest compressions at a rate of 100 – 120 per minute.
This rate is easy enough to keep track of in practice if you have a friend with a stopwatch guiding you, but what do you do when you're actually in an emergency situation? Well, paramedics since time immemorial have used CPR songs to keep them on pace.
If you've had CPR training at work, you have probably been told to use the '70's hit by the Bee Gees, "Stayin' Alive." With its 104 bpm pace and its fitting lyrics, "Stayin' Alive" is a great option. However, it's not the only CPR song – or even the best one.
Luckily, there are plenty of other great jams to choose from. You just need to know the right things to look for.
How Do I Choose the Right CPR Song for Me?
In theory, any song between 100 and 120 bpm will do, but in practice, it helps to err on the slower end. One of ProTrainings' on-staff paramedics, Jason Courtade, says:
"A general rule of thumb is 118 – 120 bpm. However, usually when someone is doing CPR, with all the adrenaline, they tend to push faster. I would try to post songs between 100 and maybe 114. If you get close to 120, I would just really emphasize the concern I stated above."
Another important thing to keep in mind is to choose a song that you know well and will likely remember. In high-pressure situations, we tend to forget things, so make sure that the song is extra memorable. Try thinking of songs with choruses that get stuck in your head.
The song should also have a good, consistent beat. The point of the song is to keep you on rhythm, so it helps if the song is something that gets your foot tapping.
It also helps to make sure the song is one you like. You're going to be using it to practice, so it's going to be running through your head pretty frequently. There's nothing worse than having a song you're tired of stuck in your head!
What Are Some Great CPR Songs?
Here are some ideas for songs you can practice CPR to. Everyone has different reactions to stressful scenarios, so we've selected some quicker options (110-115) and some slower options (100-109). Look for one that you feel will get you in the 118-120 sweet spot in high-adrenaline situations.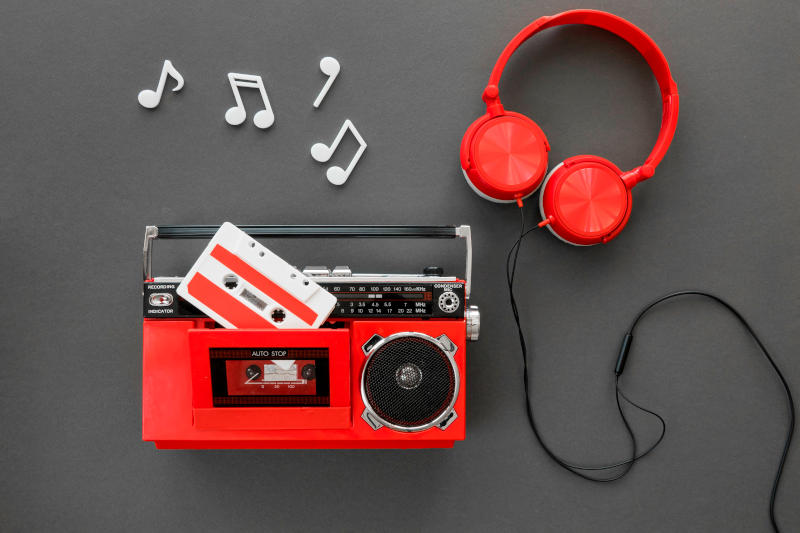 There are songs for every musical preference, ranging from hip-hop to country, so give the ones you think are promising a listen. Remember, anything that will be easy for you to remember and that makes you want to tap your foot is a great option.
Quick CPR Songs
Looking for up-tempo CPR songs with a bpm rate of at least 110? Here are some of our favorites:
"Up in Here" by 5 After Midnight
"Lovefool" by the Cardigans
"Get What You Give" by the New Radicals
"6 God" by Drake
"Don't Think Twice, It's Alright" by Bob Dylan
"Bad Company" by Five Finger Death Punch
"Born to Be Yours" by Kygo and Imagine Dragons
"Check My Brain" by Alice In Chains
"Burnin' Up" by the Jonas Brothers
"Do You Believe in Love" by Huey Lewis and the News
"Caught Up" by Usher
"Last Night In Miami" by Kat Luna
"Mowtown Philly" by Boyz II Men
"Without Me" Eminem
"Uptown Funk" by Mark Ronson
"Baby Shark" by Pinkfong
"I'll Wait" by Van Halen
"Lost and Found" by Brook and Dunn
"Orinoco Flow" by Enya
"Dance Hall Days" Wang Chung
Keep in mind that we tend to do CPR faster when the pressure is on. So if you want to learn CPR to a slower bpm song to accommodate your adrenaline rush-pace, check out our list of slower CPR songs.
Slower CPR Songs
Here are our top recommendations for CPR songs of 100 – 110 bpm:.
"Eye of the Tiger" by Survivor
"Payphone" by Maroon 5, Feat. Wiz Khalifa
"Set Fire To The Rain" by Adele
"Dancing Queen" by ABBA
"Man in the Mirror" by Michael Jackson
"Pon De Replay" by Rihanna
"Back in Black" by AC/DC
"Sorry" by Justin Bieber
"Moment 4 Life" by Nicki Minaj
"I Want You Back" by the Jackson 5
"I Wanna Love" by Akon, Feat. Snoop Dog
"Haunted" by Taylor Swift
"Intoxication" by Disturbed
"Crazy in Love" by Beyonce, Feat. JAY-Z
"Father of Mine" by Everclear
"Dirty Laundry" by Nickelback
"Mysterious Ways" by U2
"With You" by Linkin Park
"The Real Slim Shady" by Eminem
"Hips Don't Lie" by Shakira, Feat. Wyclef Jean
"The Safety Dance" by Men Without Hats
"Two Princes" by Spin Doctors
"Little Talks" by Of Monsters and Men
"Rolling in the Deep" by Adele
Choose a song that you know well and won't mind singing in your head for several minutes at a steady pace.
Where Can I Learn More About CPR?
At ProTrainings, we're passionate about saving lives. That's why we produce tons of great informational content for free. Our number one priority is making sure everyone knows what to do in emergency situations.
Make sure you and your team are ready for any emergency by taking a look at our online first-aid courses. For more high-quality content, follow us on LinkedIn!