When it comes time for important employee training, such as CPR training, administrators are often overwhelmed trying to coordinate all of the logistical details. It only adds extra pressure, then, when a class minimum has to be met in order for the group CPR training to take place at all. These minimums are just one more obstacle, and often one that causes teams to postpone training altogether.
We're no strangers to the struggle of needing a certain number of students to meet class minimums. Fortunately, we at ProTrainings have found a variety of unique approaches to solve this challenge facing so many different industries.
Read on to find out how to overcome class minimums for group CPR training through staff training, hybrid online solutions, and by bringing extra value to your employees.
Training Your Staff
One solution to overcoming group CPR training minimums that is often overlooked by companies is to train your staff — not in how to effectively perform CPR, but in how to train others to perform CPR.
By opting to select one or more staff members to become certified CPR instructors, your organization can take the task of CPR training in-house and know that your staff is going to be highly trained and prepared to instruct other staff members in how to save lives with CPR. 
This is especially great for organizations that are consistently adding new staff or have a wide range of recertification dates that need to be performed throughout the year. Instead of scheduling an outside training every month and struggling to meet a class minimum, you can have a staff member prepared to conduct these trainings with your staff as needed.
Hybrid Online Solutions for Group CPR Training
Another unique option that ProTrainings can offer to overcome the challenges of meeting group CPR training minimums is a blended class option.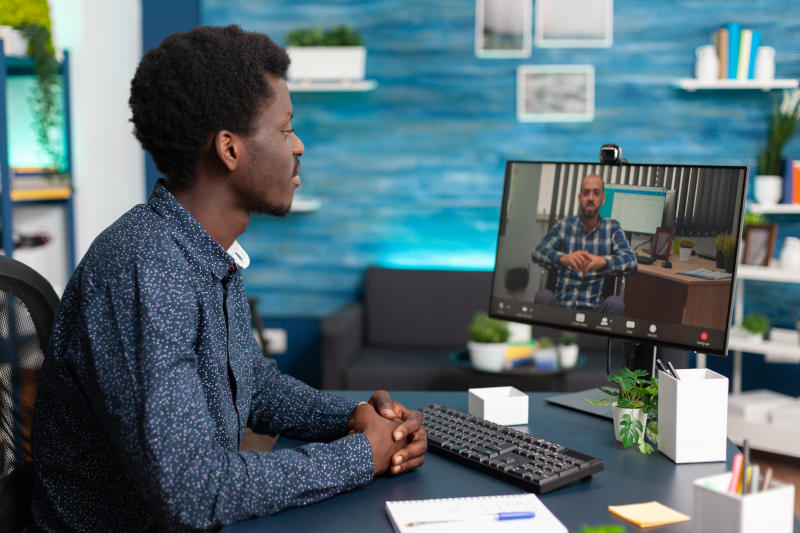 ProTrainings' online training is accepted by a number of organizations such as OSHA and the United States Coast Guard because of the value we bring to our training. With our asynchronous online training modules that are broken up into manageable length videos, the obstacles and costs associated with training are greatly reduced.
We did a deep dive into these associated costs of training in our blog about the true cost of CPR training. While our instructors can still assess skills in an effective manner online after staff has completed the training, this blended approach helps reduce the costs of classrooms, paying OT to staff, and managing team schedules for hours of training.
Finding Added Value
Another way to overcome class minimums for group CPR training is to offer the training to any interested staff regardless of whether or not their role requires it. We know the value of being properly trained in CPR is invaluable in an emergency situation, and having more staff members trained is a unique opportunity to invest in your staff.
A recent survey of 1,200 working professionals conducted by The Conference Board, a non-profit that researches business trends, reports that 58% of staff would leave a company that does not offer professional development, and that 96% of those surveyed reported that they wanted to continue to develop skills related to their job.
So while overcoming a class minimum for group CPR training can be seen as an arbitrary number to hit to reduce per-student costs, the opportunity to invest in and retain staff shouldn't be overlooked as a tool to bring even more value to your organization.
When it comes to assuring your team is fully trained and up-to-date on their required certifications, the process can quickly become a cumbersome task. ProTrainings has a simplified and direct dashboard to help make this process as stress free as possible, and with a little creativity, headaches like meeting class minimums can be a thing of the past.
With our adaptive and interactive group CPR training approach, our team can help you find a high-quality training solution that can scale to meet the needs of your organization.
This solution might be having us certify one of your staff members to conduct group CPR training, using our resources for a blended model of online and live skill evaluations, or simply offering an affordable solution for training to your entire staff. No matter the obstacles between you and training, ProTrainings can help find a plan that will work for you.
Contact us today to learn more about how ProTrainings can make your staff's group CPR training and certification process easier and more efficient.