When you hear the words "online training," do you get a knot in your stomach? Do visions of bland PowerPoints and monotone voiceovers dance through your head? Misery loves company, especially if your training is part of a group program. But you're not destined for despair when it comes to finding quality CPR training online for you and your staff.
It's no secret that online training became not only more normalized but massively popular during the COVID-19 pandemic. However, during this surge of online instruction, the misconceptions about the quality of CPR training online also grew. We are often asked if CPR training online will truly be effective in teaching the skills you need to know.
While there are many more online training programs today than there were a handful of years ago, the qualities that make CPR training online effective have remained true.
Read on to find what makes CPR training online effective and the traits you should look for when selecting your certification program.
Effectiveness of CPR Training Online
A common misconception that has survived the pandemic is that online learning options can't possibly be equivalent to in-person courses.
While we can certainly understand that academic study can be more difficult for certain learners when done solely online instead of in person, research published in 2021 showed that online training was in fact just as effective as in-person courses. In fact, it also brought other benefits that in-person courses lack.
Benefits of Online Training
Scheduling, physical, and logistical constraints that come with in-person training can be a real limitation to completing certification.
These struggles can lead to a decrease in the number of training options available to people who would benefit from this crucial information. Online training, however, helps administrators overcome these roadblocks to maintaining crucial certification compliance.
Having the ability to use shorter, easier to consume training videos helps adapt to even the busiest schedules. Likewise, the asynchronous approach of online training can be completed at any time and scale, from a single person to hundreds, in a cost-effective and easy to manage approach that in-person training simply couldn't achieve.
Superior Student Satisfaction
When it comes to required trainings, nothing is worse as an administrator than the anticipation of groans and complaints about "having to do that one again." Online CPR training programs should be focused on the satisfaction of the students just as much as covering essential skills and knowledge.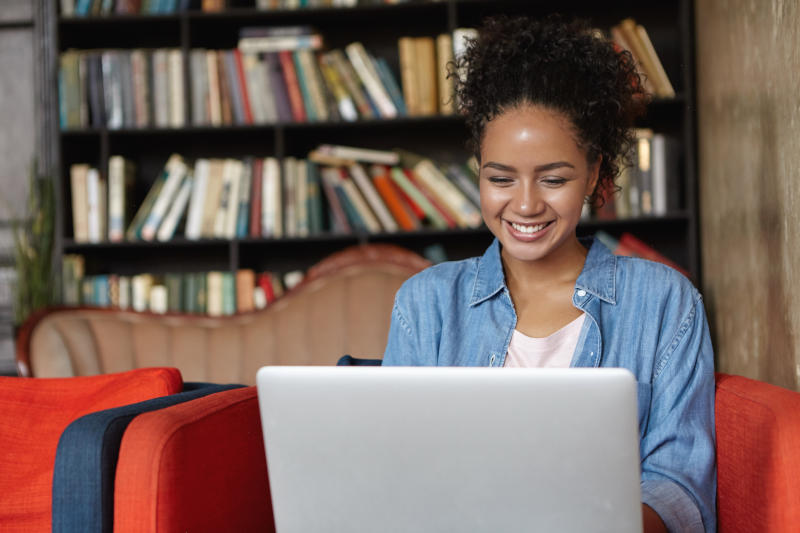 Throughout the years, we've heard from program supervisors and administrators who are frustrated about being the "complaint department" when it comes time to require trainings to maintain compliance. We suggest checking reviews – both critical and positive – for the program you're considering to help illuminate what it is like to be in the student's seat.
A high-quality program offering CPR training online should have up-to-date information with a student-focused approach that helps students immerse themselves in learning the training material rather than simply surviving it!
Engagement Is Essential
The students who participate in our CPR training online often report that they thought an in-person CPR course would be more engaging than an online program only to find that in-person lectures left them sitting idle, ultimately leading to low retention of this valuable information.
When considering the impact of effective online trainings, it is important to look for experiences that emphasize direct engagement with the material. We love to hear that students appreciate our focus and emphasis on various information in our trainings.
Above and beyond the importance of quality information being presented is the focus on how this information is presented. Having an instructor who presents the most up-to-date CPR guidelines and information in an easy-to-follow and understandable approach is key to a great experience with completing your certification.
Another great engagement tool to look for are printable summaries of the material being covered, so you can focus on the information being presented instead of focusing on taking notes. Our summary reviews help to key in on essential knowledge needed when providing CPR in an emergency.
Reputation Means Reliability
When you're looking for a course to complete your CPR training online, be sure to look at the company's reputation with organizations like the Better Business Bureau. Also known as the BBB, this long-standing nonprofit agency provides an easy to understand A+ to F grading scale to rate the public's trust towards the organization.
Finding a company who has an A+ reputation with the BBB can be an indication of quality and long-term reliability in the services they provide. However, you can also look for endorsements from other respected agencies.
For example, ProTrainings is recommended by several nationally-acclaimed organizations who approve of the training we provide. These notable groups include The United States Coast Guard and the Occupational Safety and Health Administration (OSHA), in addition to several others. 
We are proud to know that our reputation for providing high-quality CPR training online since 2007 is as clearly evident as our belief that everyone should be able to access CPR training. We stand behind our training, which you can access for free, only paying for your certificate after you've completed the course.
When considering completing your CPR training online, it's important to match the level of convenience with quality information from competent instructors. It can be difficult to choose between organizations that claim to have quality instruction in their courses, but you can be reassured when a company has several nationwide groups that approve their training.
Don't buy into the idea that online training has to consist of mind-numbing courses that lack engagement while reviewing the same information you've heard before. At ProTrainings, our courses are not only approved by several national professional organizations, but they contain up-to-date information from instructors who have put into practice what they teach.
Contact us today to learn more about how ProTrainings can help you make getting your staff CPR certified easier and more efficient.