When discussing how to put high-quality and efficient training into action, the natural solution is to implement a great learning management system (LMS). But what makes an LMS program great? And what is the best LMS of 2023?
In an ever-increasing digital training landscape, the options can be endless. It's easy to become overwhelmed as you try to find the perfect program for your organization. Need help determining which one is the best choice for you?
Read on to learn about some key features you should look for in your LMS program, as well as a few top-performing LMS systems that would be outstanding options to consider if you want to also offer high-quality CPR training that integrates with your chosen LMS.
LMS Must-Haves
When you are shopping for learning management systems for your company, it's important to know the role you want your LMS to play, as well as which features and limitations best fit your unique needs. Let's look at a few popular features that solid LMS programs include.
SCORM Compliance
If you asked your IT department the most important aspect to consider when selecting an LMS for your program, SCORM compliance would be at the top of their list. SCORM, which stands for Sharable Content Object Reference Model, is a set of guidelines for software engineers that helps assure that software can work with other software and electronic systems.
What this means to you and your organization is that the headache and timeline delays of implementation are cut to an absolute minimum. You can rest assured that if your software is SCORM compliant, it should be able to integrate seamlessly with minimal development time for you and your IT department.
Single Sign-On
An often overlooked aspect of LMS programs is the integration of single sign-on capabilities with your current system. By utilizing your employee's already established credentials in a secure login page, the barrier of entry towards completing training is lowered by reducing the number of passwords and logins your staff needs to remember.
Ease Of Reporting
An LMS program is only as useful as the data you can draw. The ability to pull current compliance data, view risk management reports, or even check in on your staff's progression on assigned training in real time is key to a successful LMS program. Additionally, having the ability to customize a dashboard for ease of accessing reporting data is ideal.
Integrate Courses & Create New Content
There will no doubt be courses you need to implement from outside sources, such as first aid or CPR certification training, but can your LMS allow you to create your own courses and assign them to individuals or groups of users? Creating a list of potential time-saving courses that can be folded into your LMS can be an efficiency cornerstone for your business.
LMS Programs To Consider
Now that you know a few of the best features to look for in a great LMS program, where do you start researching the program that's right for your business? Here are three programs that we consider to be the best LMS of 2023. Not only do these programs meet all of the must-haves mentioned – including SCORM compliance – but they also have a host of bonus features to help simplify your training tracking.
Cornerstone
Cornerstone is a popular LMS program that is utilized by over 7,000 different organizations, including notable medical facilities such as St Jude's Children's Hospital.
Their approach to LMS systems involves a straightforward dashboard that can be designed to suit each type of employee's training requirements while also allowing you to share customized content. This system helps to simplify accreditation reporting by keeping you up-to-date with tailored reports.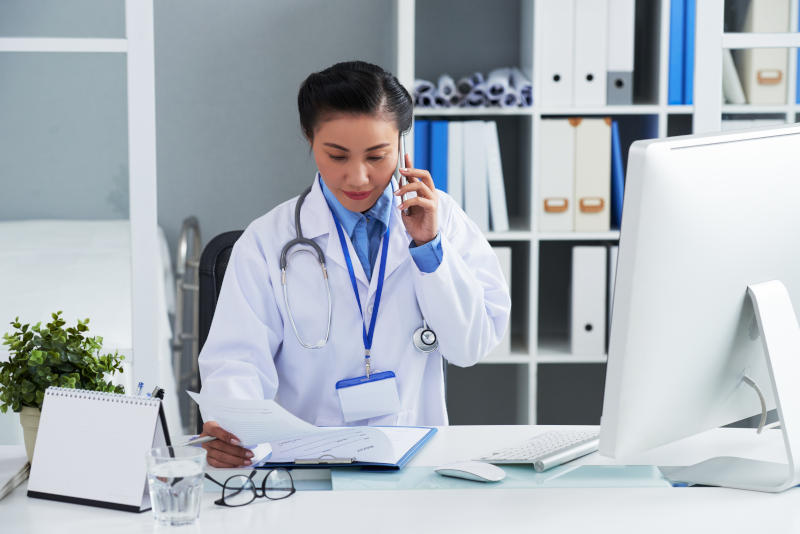 One feature we appreciate about the Cornerstone system is its timely reports that help you to provide real-time feedback to staff and supervisors alike, which increases productivity and efficiency across the board.
CPR INTEGRATION: Cornerstone is one of the many platforms that ProTrainings' CPR, First Aid, BLS, ACLS, and more life-saving trainings integrate with. Give your team members access to all of their required trainings in one place.
Relias
The Relias LMS is a healthcare-focused system that brings the best of tracking in-person and online training together to view on one accessible dashboard. This straightforward and intuitive system allows even the least tech-savvy employees to easily know their training requirements and work to meet them without having to phone IT support for tips.
Relias has helped many companies bring their existing presentations into an online and asynchronous training environment that aims to meet the demands of a modern digital healthcare workforce.
CPR INTEGRATION: ProTrainings integrates well with Relias. Many of our partners enjoy having access to their CPR, First Aid, AED, BLS, and other skills-training courses, as well as their policy and compliance courses – such as HIPAA and Sexual Harassment – in one system.
HealthStream
HealthStream is another unique LMS program that aims to tailor their offerings to meet a variety of your organization's needs. As with other systems, their asynchronous training schedule helps make the most of your team's time and allows them to train at a time that best fits their work-life balance.
Not only does HealthStream work to provide a secure and easy-to-use platform for training, but they also have a variety of specialty programs that can be adapted to suit healthcare organizations that specialize with the elderly or other unique demographics.
CPR INTEGRATION: HealthStream is a popular choice that integrates well with ProTrainings. On many LMS systems, you get access to a rudimentary CPR training. By integrating with ProTrainings, you have the option to get access to more thorough and higher-quality CPR, BLS, First Aid, and other training programs under one digital "roof."
The Best Path Forward
As you can see, there are several aspects to consider when selecting the best learning management system to meet your specific needs. An all-inclusive, single sign-on LMS can bring considerable comfort to the entire training process for your employees and HR staff alike with customized training to fit your needs,
When systems like Cornerstone, Relias, and Healthstream are implemented into businesses, the hassles and obstacles that stood between staff and their compliance training are a distant memory. Contact us today to learn more about how ProTrainings can help you make getting your staff CPR certified easier and more efficient.